About
ABOUT studio
Our Recording Studio is your one-stop spot for all of your professional recording needs. We offer an individual working environment that allows artists and bands to focus on their creative and artistic processes. Our recording and monitoring rooms are designed to achieve the most precise possible acoustic properties and wound possible. The Studio features a impressive collection of High End Equipment.
Our Recording Studio is truly a full-service recording and production facility. We do our best to provide our clients with an exceptional experience, This includes your customized stay with our hosting partners while providing professional services to ensure you enjoy all that our Recording Studio has to offer during your time with us.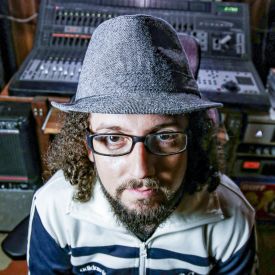 Lead Engineer
Luiz Fernando Costa e Silva (a.k.a. Nando Costa) is a Brazilian music producer and audio engineer, graduated in Music Production & Engineering from Berklee College of Music (Boston, Massachusetts). Awarded by the Acoustical Society of America (ASA) in 2009 and the Music Production & Engineering Department at Berklee in 2011, Nando Costa has been standing out in the music industry for the past few years. In his career, Nando has had the opportunity of working with many artists, including platinum-certified and Grammy Award winner and nominated names, such as Emmerson Nogueira, Milton Nascimento, Stanley Jordan, Rouge, among others. 
Main Genres: Hip-Hop, Rap, R&B, Pop, Rock, Alternative,  Acoustic.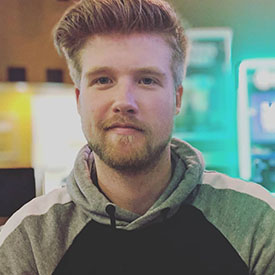 Sound Engineer
Taylor Owen is a Producer and Engineer based in Los Angeles. Taylor has been a music enthusiast his entire life, beginning in his high school choir, then escalating to the production side of after school projects. He realized early where his creative focus would soar.
After studying at Musician's Institute in Hollywood and McNally Smith in Minnesota, Taylor has worked on every genre imaginable, such as Classical Guitar, Heavy Metal, Classic Rock, R&B and Indie Folk. Taylor offers suggestions and can come up with effects that elevate the music he is working on without ever losing focus on the artist's vision and approval. With a creative talent that is unsurpassed, Mr. Owen creates a professional work environment, taking artist's music to the next level and making it "Taylor Made".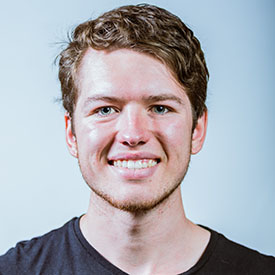 Sound Engineer
Christopher McMasters - Chris was raised in Houston, Texas. He began his musical exploits in 2007 by taking on orchestral percussion. This quickly became a passion for Chris. Fast forward to 2014; with awards from the Texas State UIL Marching, Solo and Ensemble Competitions, he decided to branch out into the world of audio recording. Graduating from the University of Colorado, Denver with a Bachelor's Degree in Recording Arts, Chris has ventured out to Los Angeles to take on the new challenge of working with the amazing artists who share his same passion in music. Looking to take every mix to the next level, Chris's goal is to have his clients leave the studio with their mix jumping out of the speakers so hard that no one can help but dance. With every session, he looks to bring the best out of every client's vocal performance, providing a crisp, clean clarity that cannot be found anywhere else.

Sound Engineer
Ryan is a Pop, Hip-Hop, and R&B engineer and producer. He's engineered and produced over 100 songs in the past 3 years working with artists around the world. After graduating from Loyola Marymount University with a degree in Recording Arts, Ryan moved to Norway where he attended a one year intensive music program and learned from some of the best producers and songwriters in the industry including Stargate (Katy Perry, Rhianna, Khalid), Fred Ball (Rhianna, Beyonce, Jessie Reyez), and Andreas Schuller (Justin Bieber, Jason Derulo, Pitbull). He's also been trained by some of the top engineers in the music industry including personal mentorship from Grammy Award-winning mastering engineer Blake La Grange (Kanye West, A$AP Rocky, Lil Wayne). Ryan's many sonic references include the likes of Kanye West, Kendrick Lamar, Post Malone, Khalid, Tame Impala, and Katy Perry.

Sound Engineer
Anthony graduated from Berkeley College of Music's Prestigious Music Production and Engineering Program in the Spring of 2019. He has been developing his craft in the Los Angeles Music Scene ever since. A piano player from the age of four, Anthony's deep musical background allows him to give unique creative insight into the projects he works on. This, combined with his deep knowledge of Engineering and Mixing, gives him a broad set of skills to take the Artist's song to the next level. Anthony's passion for music and relaxed, but professional, mindset, is the magic behind his ability to successfully create the sound that each Artist envisions.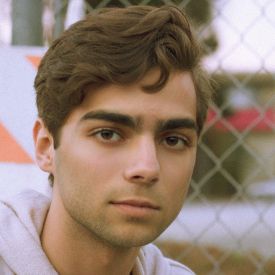 Sound Engineer
Aside from being a skilled recording and mixing Engineer, Sebastian Guirola is a talented singer, songwriter, and producer who specializes in making music feel good. On Spotify alone, his own personal artists projects, "Sebastian Guirola" and "BoyLoco", have amassed 100k+ streams. He takes this same passion with him into every recording session. He developed his own passion for Engineering from his own experiences and lack of talented engineers for his own projects. This real-world experience has given Sebastian a 6th sense and his ability to understand the artist's vision and collaborate to develop a product that exceeds expectations is legendary. By listening to the music from all perspectives, Sebastian knows what a song needs, and is always ready to get the job done.
Sound Engineer
Edward hails from Miami, Florida. He began his career in music at the age of 13 by performing and recording with bands of all genres, as well as interning at small studios in Miami. He began producing and mixing at 17 years old. During this time, he began his DJ career by playing in nightclubs all around the Miami area. Edward studied at Berkeley College of Music, graduating with degrees in both Music Production & Engineering and Electronic Production & Design. While attending Berkeley, he worked with an array of artists doing different projects such as singles, EP's, and jingles. It was during this time that he and his girlfriend started the duo, "Eflorem" that has shared the stage with some big names in the industry. They have also explored many EDM genres such as Dubstep, Psytrance and Disco House before deciding Bass House would be their main style. Eflorem has also worked on commercials for The History Channel and The Discovery Channel,doing all of the audio work from; Foley, SFX, ADR and Music Editing. Types of Genres for recording/Mixing/Mastering: Hip Hop, Pop, R&B, Jazz, Blues, Rock,EDM.
Sound Engineer
Federico Giordano is an Argentinian Producer and Audio Engineer based in Los Angeles, California. After studying at EMC Berklee, Argentina and CEARTEC, Federico moved to Los Angeles to continue his career as a Producer and Engineer at UCLA. As a musician, Federico has played in the most respected venues in Argentina, such as Vorterix Theater, La Trastiend and, Usina del Arte.
His mission is to help the artist understand what they want and help them realize their vision by creatings the best sound possible.
Sound Engineer
Alan R. Bran was born and raised in Northeast Los Angeles. Music has always played a pivotal role in Alan's life. He began playing the drums at a very young age, but his path in the audio world began as a teenager when he started assisting with live sound. By 2010, Alan was studying Audio Engineering with such mentors as Michael Verdick and Roger Nichols. Soon after, he started to assist in Engineering for West Coast Juggernaut "Bishop Lamont". From 2011-2015, Alan's projects involved artists such as Chali 2na from Jurassic 5, Rapper Big Pooh from Little Brother, Black Milk, Raekwon among various other Hip Hop artists. In 2015, after Graduating from The Art Institute of California in Santa Monica with a BA in Audio Engineering, Alan began to Engineer for Grammy artist/producer Josef Leimberg (aka Love Dragon). During this time,, he worked with many of the greats such as George Clinton, Sir and Latoya Williams. Alan is an Audio Engineer whose deep roots encompass music in its entirety. His approach is based: Help the artist(s) bring their vision and soul-craft to life! He is committed to this field, his craft and to the projects in which he is entrusted.
Sound Engineer
Charlie Brite is a record Producer/Audio Engineer originally from Atlanta, GA. After graduating from Georgia State University with a Bachelor of Music (composition concentration), he made the move to Los Angeles, California where he has been working in recording studios ever since. Charlie has worked with a countless number of rappers/vocalists. He has experience with full bands, often doing the mixing and mastering along with the recording. Playing upright bass, guitar, and other instruments, combined with his extensive musical training, Charlie is a one-stop shop for all of your music needs and endeavors.
Sound Engineer
James is an Audio Engineer and Music Producer from Los Angeles, California. In 2014, James decided to turn his passion for music into a career and enrolled in Icon Collective's Music Production Program in Burbank California. After graduation, James began his career as an intern/runner for several recording studios in Los Angeles. He has since worked with several Grammy-nominated Artists and Producers (i.e. Gallant, Hit-Boy, Goldlink), as well as records that have gone 4x-Platinum (i.e. Calboy - Envy Me). James brings his abundance of studio experience into every session while guiding Artists of all styles and caliber to realize the full potential of their vision.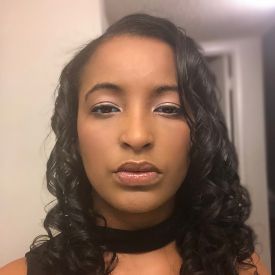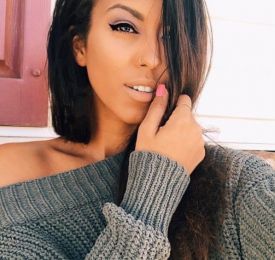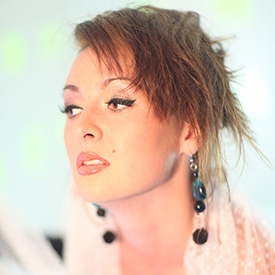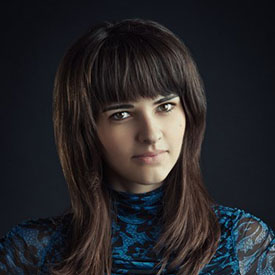 GEAR LIST
Audio Interface:
Universal Audio Apollo 8 / x8
Thunderbolt 2 and 3 compatibility
Monitoring:
Yamaha NS10
Dynaudio LYD 8
KRK 10S - Powered Subwoofer
Headphones:
ATH-M50x
Sony MDR-7506
Microphones:
Neumann TLM 103
Outboard Gear:
Universal Audio 710 Twin Preamp
Computer, Programs, Plug-ins:
MAC Mini
Avid ProTools 2019 / 2020
Logic Pro X
Ableton Live 10
Garage Band
Waves Plug-Ins
UAD Powered Plug-Ins
FabFilter Pro-Q 3
Antares Autotune EFX+ and Artist
Melodyne Editor
iZotope Ozone 9 / Vocal Synth 2
Synchro Arts VocAlign
Mixed in Key 8
Other:
PreSonus Central Station Plus
Arturia KeyLab Essential 49 MIDI controller