5 Things to Look for When Choosing a Music Recording Studio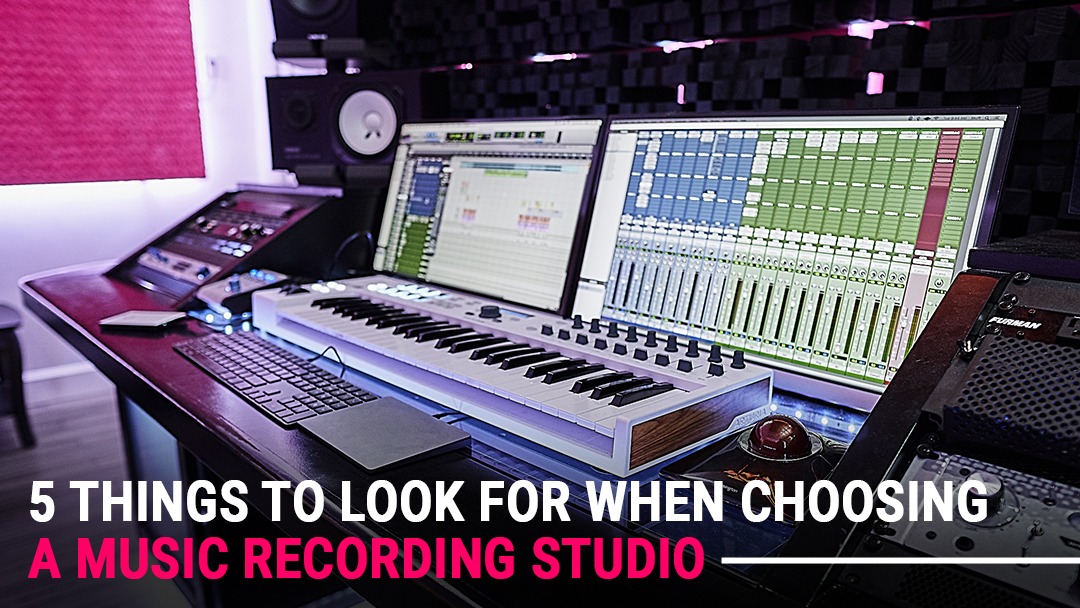 We're all aware of the importance of a professional recording studio when it comes to the production of commercial music. Producing at home is completely possible and is much liked among a lot of aspiring musicians but only the experienced professionals know the value of quality music and how strongly it can impact their careers.
A recording studio has multiple advantages over a home studio and can serve in numerous valuable ways for any artist. So how should one choose a recording studio for themselves? And what all should that studio have? From musical instruments to the correct software and hardware, a professional recording studio has these all! Stick to the very end to help yourself out with the things you must look for before choosing your ideal studio.
1. Budget: While recording studios are coming up all over the country, it can be overwhelming for any artist to narrow down the list of options they are provided with. Budget is one of the major criteria one looks for before choosing their ideal studio. Different studios offer different budgets depending on the hours you would require to record your song. Make sure you book the studio for more time than you think you'll be taking. Also, it's important to consider all the other costs that go into recording. The hiring of an In- house engineer or session musician should be all factored in your budget, as you would always need more than just a good-sounding room.
2. Location: With the growing popularity and demand for recording studios, They're present today in almost every city! Even though with their easy availability it's crucial for you to look whether the studio you're narrowing down in a city has everything you'll need for your ideal type of recording.
3. Sounds samples: Different studios have their unique type of sound quality which they can produce. Find out the type of sound quality you like the most and would need to be present in your song. You may look for the quality present in any of your favorite songs and check if the studio you're narrowing down offers that type of music quality or not.
4. Facilities and equipment: Not all the studios have a wide range of facilities available nor do they provide many types of equipment for recording purposes. Before finalizing any studio for yourself make sure to check what all instruments you'll need for your music and if your chosen studio provides or rents your desired instruments for a fee or not.
5. Reputation of the studio: All the world-class recording studios hold a prominent history to them. Now the access to such studios unfortunately is often limited to a certain group of artists and people. These may include all the famous personalities and musicians who can afford such a great place for recording purposes. Check if your budget allows you to afford such elite places for recording or not. If you can, then make sure to consider such studios as your first preference and if not then there already are numerous studios coming up in the market every then and now. With proper search and guidance, you can always consider the latter as a great option too!
Conclusion
While recording in a studio can completely upscale your song quality, make sure to check out the above-mentioned criteria and choose your ideal place accordingly. ZOOM Recording Studio is one such professional recording studio where you can find a variety of instruments and all the in-demand technological equipment under one roof. To know more check out our services and book your dates.