6 Must Does Before Recording in the Studio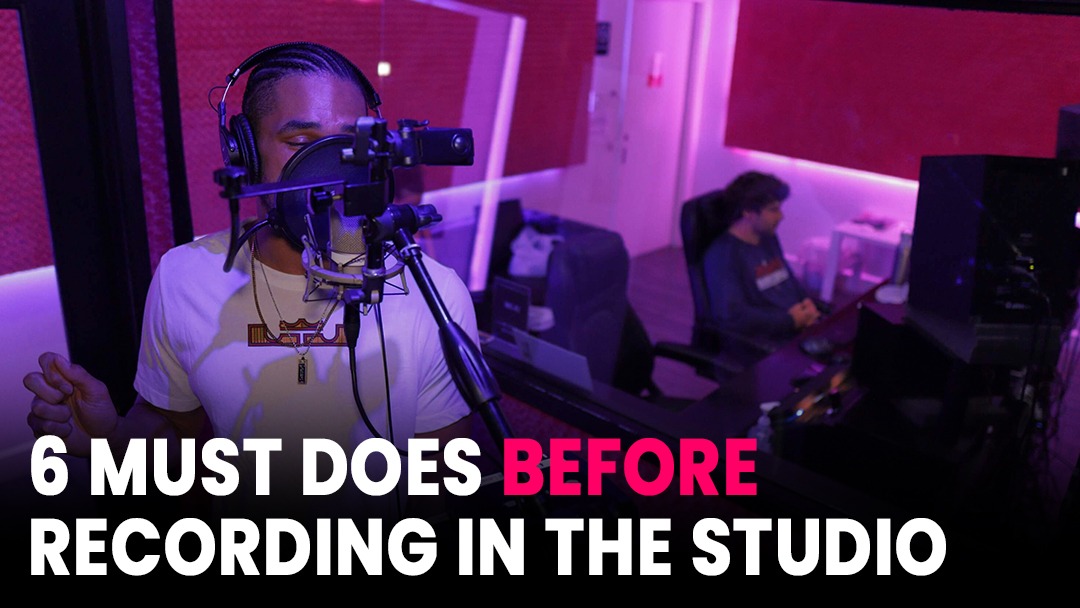 Before recording a song, the artist is expected to do and follow a number of things. While professionalism is paramount, showing up on time and doing your practice prior to recording is considered to be one of the most likable traits any singer/artist must follow.
Even if you've never been into a professional music studio before, there are a certain number of things you must follow before getting into a recording studio. Following such things might even end up saving you and your producer from unwanted headaches and extravagant expenditures.
1) Rehearsing thoroughly: Practicing is always important before doing anything in general. It's actually impossible to record a song without practicing it. You'll be missing beats, singing off, and would forget the lyrics if you don't rehearse properly. On top of that, your recording time will be unnecessarily increased because of such unwanted delays. The cost of production would also significantly increase if the case of delays somehow occurs during recording.
2) Be relaxed and prepared: Staying mentally prepared and relaxed plays a crucial psychological impact on an artist to prepare themselves before the big day! To avoid any last-minute rush and panic, make sure to stay as calm and as prepared as possible.
3) Checking of instruments: Make sure whatever instruments you're carrying or would be using while recording is in perfect condition and won't cause you or your team any trouble during the recording session.
4) Writing of the songs: Finish writing your songs as soon as possible. Do not rely on deadlines and try not to write them in your recording studios, where you're supposed to record and finalize your songs. Doing this would eliminate the extra burden from your busy schedules and would save your producers time and money.
5) Discussing the project: Discussing your ideas and projects with your sound engineer and team would always be beneficial for you being an artist. It would help clarify any doubts or confusion and would assure you whether you and your team are on the same page or not.
6) Research the studio: Do your part and try to figure out how long will it take you to reach the studio, who will be the engineer, what all equipment will be present at the studio and what you should carry yourself, what are the reviews and ratings of the studio and what will be the cost of a recording session. These little things will have a huge impact on the day of actual recording and selecting your studio.
Apart from the above-mentioned, make sure to show up on time and avoid unnecessary delays. Stay relaxed and keep calm when you're supposed to record. Don't take things around you too seriously. If you're ever confused, don't hesitate to ask questions to your sound engineer and producer. We especially at the Zoom recording studio, help you expand your vision in music production.
Our studio engineers help in creating an artist-friendly environment and make sure only good vibes exist! Lastly, do what you do with your whole heart, and for your loyal audience. Don't ever produce music for the sake of doing it, your passion and determination would define your reputation in the industry at the end of the day.