90 Day Album Release Plan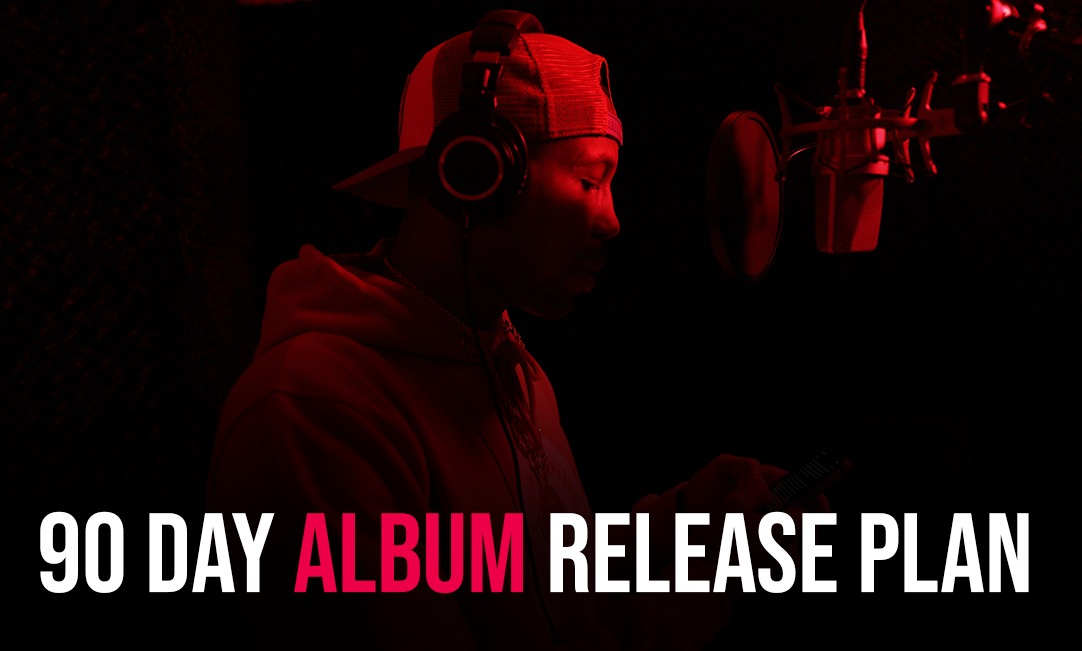 Releasing your music album might not be an intricate process, but it requires a lot of effort fr om your side. To release the album, you need to work according to a well-planned strategy. Prepare your album, manufacture it, adopt the right promotional strategy, distribution plan, etc. Apart from these, there are still some practical issues to be considered, such as clearing the rights for your cover songs, converting your album art to the right format, etc. So, the whole process of releasing the album is time-consuming. However, if you plan, you can release your album in about 90 days. Let's go through the blog to learn about how to work on a 90-day release calendar.
Prepare your material
If you're planning to release your music, you must have a selection of strong compositions to pick from. Get a curated list of songs that you'll be recording to feature your strongest material. You could decide to curate the list by testing and honing the songs in live performances and communicating with your fans and following social media for input.
Record the album
After you have decided on which songs you have to work on, start to record them. You can record your songs either at your home studio or in a professional studio. Recording your songs at your home studio may result in some monetary savings, but it may be time-consuming just to get one perfect song. On the other hand, professional studios may cost you, but since they have the equipment, good acoustics, and knowledge of how to make recordings that have radio quality. It thus saves you a lot of time.
ZOOM Recording Studio helps you in recording your tracks perfectly within a short time interval.
Rehearse
Whether you opt to record your songs in a professional studio or at a home studio or a combination of both, it is important that you have arranged the songs and rehearsed them properly. You can save both time and money.
Mix and Master
Once you have recorded your songs, give them the professional touch by mixing and mastering services. Your songs may be wonderful, but mixing and mastering make them outstanding and helps them to gain success. Even if you have recorded your songs at your home studio, spending on a professional studio for and mastering proves worth mixingwhile.
ZOOM Recording Studio assists you in mixing and mastering your tracks. Our expert audio engineers perfect your song with their incredible skills. We have also started with the online mixing and mastering services for you if you are staying at a distant place. So, you don't need to worry about spending extra on traveling and staying.
Promote
This is one of the most important aspects of releasing your musical albums. You should work on promotional and marketing activities right from the first day of your 90-day release calendar. Start messaging your fans even before you enter the studio. Make them aware of your new musical album which you plan to release shortly. Let them know you are recording your new album and tease them with your new material. Make sure to use different social media platforms and others to your maximum advantage for the promotional activities of your album.
Make the album special for the release
To make your existing fans and potential fans buy your album, make it special. You can either release it physically or physically plus digital plus streaming. Each has its bet. Through physical-only release, your fans can only enjoy your album after buying it from you. Thus, your dedicated fans support you directly.
On the other hand, physical plus digital help you to broaden your fan base. You can also opt for a hybrid mode wh ere before the release of your album, you can release one or two singles digitally. This makes your fans excited about your new album and also helps to gain more fans.
Conclusion
Following the above suggestions, you will see that it becomes easy for you to release your album within 90 days. ZOOM Recording Studio, a professional recording studio helps you at each step in the album release. If you require any assistance, feel free to contact us.