Famous Studio For Recording in LA
27-Oct-2023
Los Angeles has a diverse music landscape and contributes a lot to music production. From rock and pop to hip-hop and electronic music, it is a hub where outstanding music creation occurs. It has some of the most famous recording studios, which played a pivotal role in shaping the sound-defining generations. In this blog, we'll take a closer look at the seven most renowned recording studios in LA.
1. Henson Recording Studio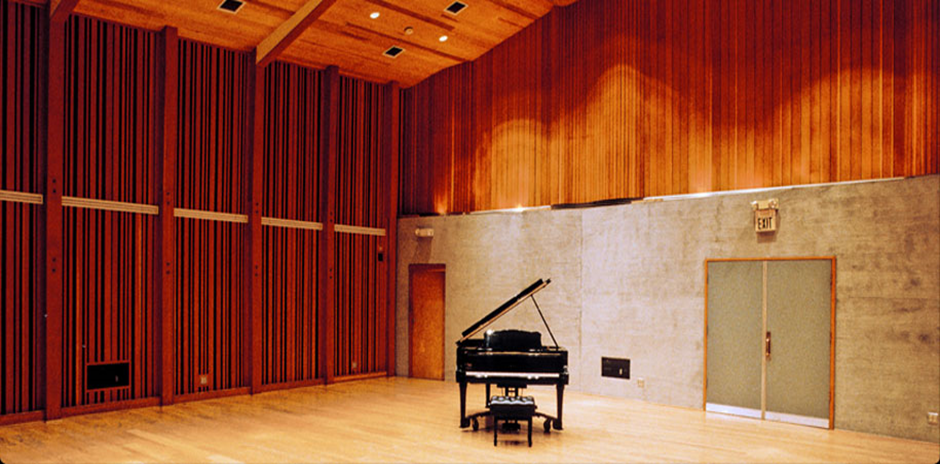 If you are looking for a combination of contemporary technology and old-world charm, Henson Recording Studio in LA is the best name.
Their engineers are known for attention to detail, creative mixing, and professionalism. The studio has hosted recordings by The Carpenters, Joni Mitchell, and John Lennon.
Henson has four immaculately furnished recording studios. Therefore, your chances of getting a quick appointment are high. Each of their recording studios has a grand piano and a sizable floor area.
The studio has a good ambience. For relaxing in between sessions, it has an aquatic lounge that will give you the feel of being underwater.
They are one of the best recording studios in Los Angeles, and the most reputable names in the industry frequently use them.
Contact faryal@hensonrecording.com or call 323 856 6680 to schedule the session or request a quote. Visit https://hensonrecording.com/ to learn more about the studio.
2. MIX Recording Studio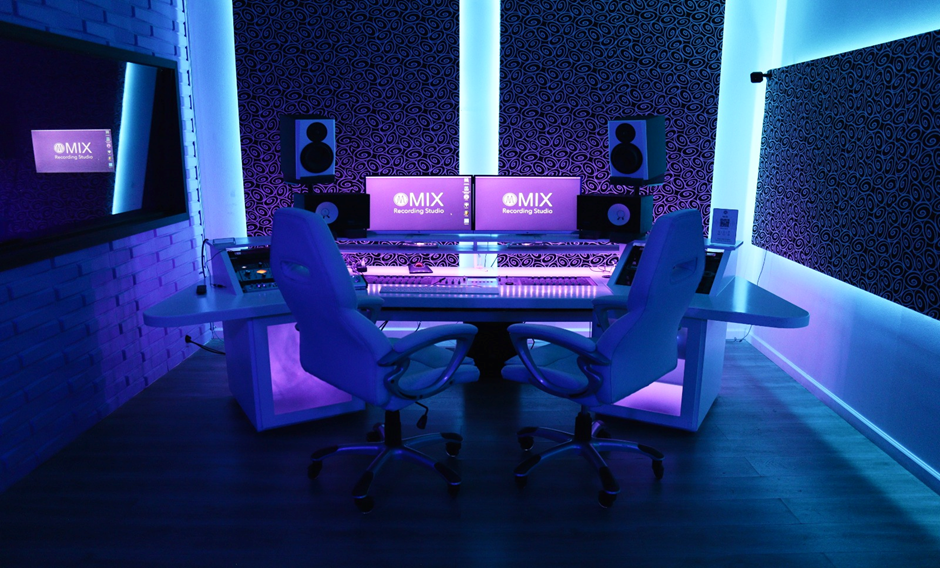 On Rampart Boulevard, one of the best recording studios in Los Angeles records music in several genres, including hip-hop, RnB and electronic dance music. MIX Recording Studio is a world-class recording studio providing mixing, mastering, video production, photography, and more.
The studio has high-end equipment, including Universal Audio Apollo audio interfaces, Neumann U87, Yamaha, Dynaudio, and KRK audio monitoring systems. In addition, the studio's outboard gear includes a Universal Audio 710 twin preamp and Pro Tools, Ableton Live, FL Studio software.
Grammy-nominated sound engineers assist you in realisingyour dreams.
The best part is that it is incredibly affordable, making it available to both seasoned and up-and-coming music artists. The hourly rate for studio rental there starts at $19.
Contact info@mixrecordingstudio.com or call 323 218 7475 to schedule the session or request a quote. Visit https://mixrecordingstudio.com/ to learn more about the studio
3. EastWest Studio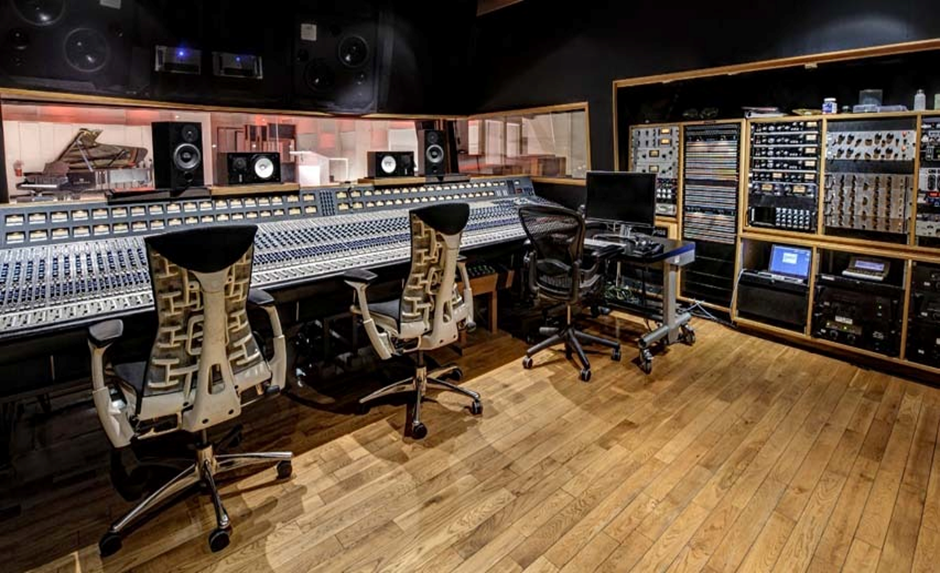 Another landmark on the creative map of Los Angeles is EastWest Studio, where well-known artists like The Beach Boys, Madonna, Frank Sinatra, and countless others have recorded their sound. The studio has a vibrant and illustrious history.
Several songs recorded at the best recording studio in Los Angeles have been nominated for Grammy awards.
It provides music artists access to four recording studios that feature grand pianos and rooms with high ceilings and soundproofing.
The 80-channel Neve 8078 Console, one of the largest consoles in the world, is available here.
They offer you the best experience by providing space for people to relax, write, create, and meet one-on-one with their engineering and mixing team.
This is the place to go if you want to be treated like a musical legend before you've even released your first song.
Contact booking@eastweststudio.com or call 323 957 6969 ext. #2 to schedule the session or request a quote. Visit https://www.eastweststudios.com/ to learn more about the studio.
4. ZOOM Recording Studio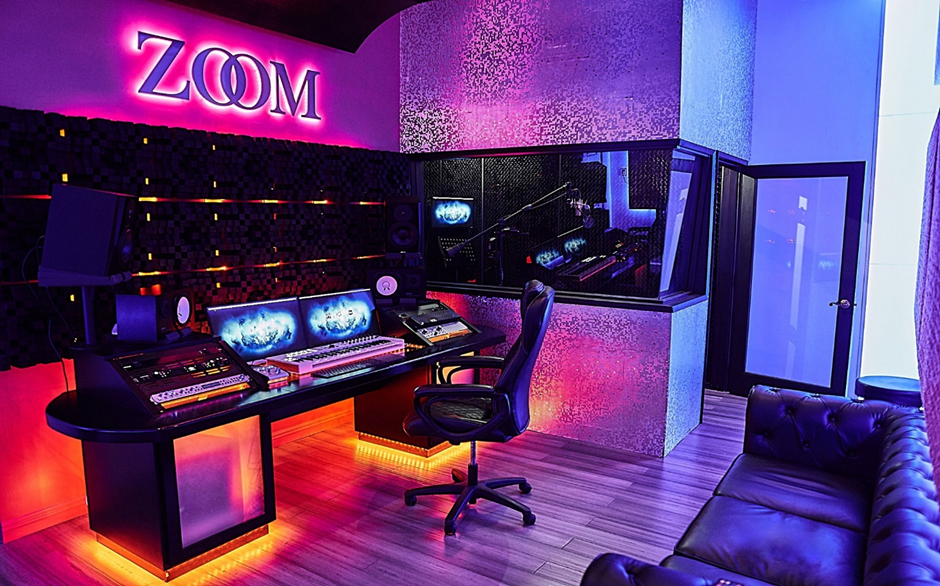 If you want expert audio recording, mixing, and mastering at a reasonable price, you must opt for ZOOM Recording Studio.
Thanks to its top-notch facilities and 24-hour access. The studio offers the ideal setting for producing outstanding music and audio content.
A group of talented, committed sound engineers works hard to produce the best outcomes. Aspiring pop, hip-hop, and RnB artists should consider visiting ZOOM Recording Studios due to the friendly and collaborative atmosphere and track record of producing some of the biggest hits.
In the affordable recording studio in Los Angeles recording studio, the starting hourly rate is $15.
Contact info@zoomrecordingstudio.com or call 323 616 1990 to schedule the session or request a quote. Visit https://zoomrecordingstudio.com/ to learn more about the studio.
5. UNION Recording Studio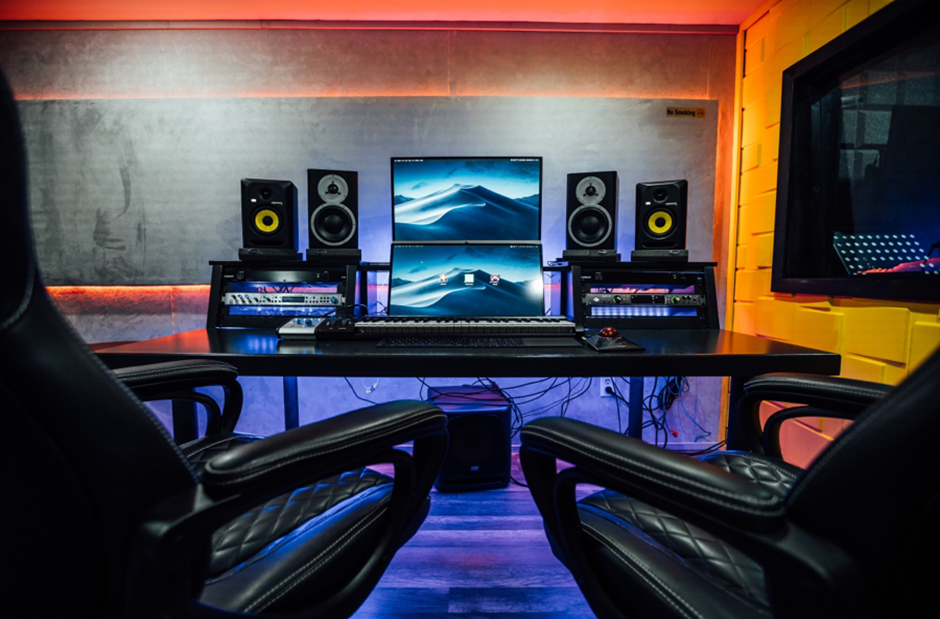 All of your professional recording needs can be satisfied at the UNION Recording Studio in Los Angeles. They provide production, mixing, mastering, and recording services for the majority of musical genres, including RnB, pop, and hip-hop.
They have an impressive selection of high-end gear, including Yamaha and KRK monitoring systems, Universal Apollo recording interface, and Sony or Neumann accessories for audio input and listening.
The most famous recording studio in Los Angeles uses of the most recent audio programs, such as Avid Pro, Logic Pro, Ableton Live, Autotune and more.
With their high end production equipment, you can be sure of getting the best audio output.
In addition, they are inexpensive and offer 24-hour service. They start at $12 per hour.
Contact info@unionrecordingstudio.com or call 323 615 3575to schedule the session or request a quote. Visit https://unionrecordingstudio.com/ to learn more about the studio.
6. Mad Muse Studios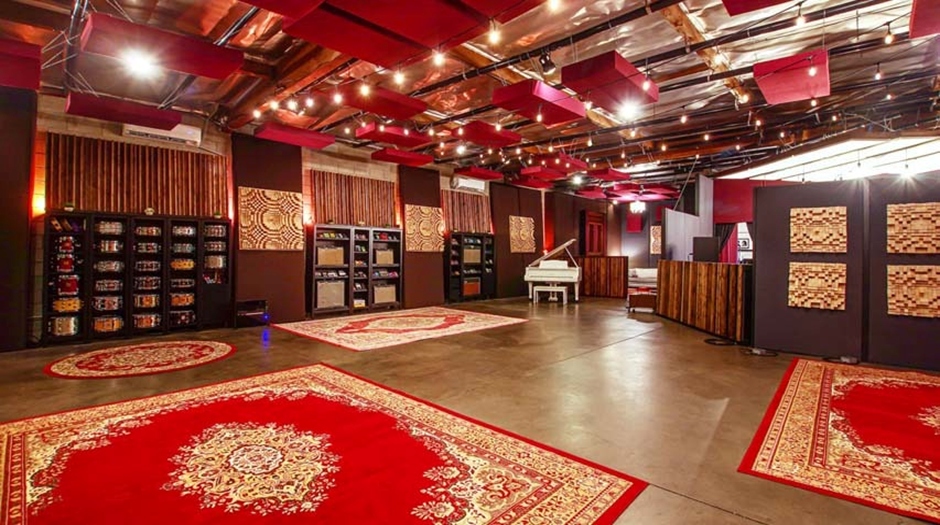 With 4,000 square feet of studio space, Mad Muse is a safe bet. They firmly believe that a welcoming, creative environment can give the best result.
At Mad Muse, a dedicated and knowledgeable team assists you in music production, while expertly designed and soundproofed rooms help produce outstanding sound.
They have access to veritable antique equipment, modern soundboards and amps, and a diverse selection of microphones. They also have vintage SSL 8064 G+ consoles in their music studio.
Contact zulma@inflightmusicgroup.com or call 323 685 2054 to schedule the session or request a quote. Visit https://madmusestudios.com/ to learn more about the studio.
7. Westlake Recording Studio
Westlake Recording Studios, first established as Westlake Audio in the early 1970s, was built with acoustics that enable a flat frequency response, allowing engineers to control reverberation delay.
The studios gained notoriety quickly and have worked with a number of famous people, including Michael Jackson, Rihanna, Van Halen, Dave Matthews, Nine Inch Nails, and others.
It gradually grew in popularity and expanded its operation in two locations – Studios A and B in Los Angeles and Studios C, D, and E and two production suites in West Hollywood.
It is one of the most famous recording studios in Los Angeles, where you can go.
Contact Bookings@WestlakeStudios.com or call 323 851 9800 to schedule the session or request a quote. Visit https://www.westlakestudios.com/ to learn more about the studio

Conclusion
Before you sign on the dotted line, check out and listen to the music produced there, regardless of which studio from the list has caught your attention. Make sure the music is in the same vein as what you play.
If you require specialized assistance, such as a songwriter or audio engineer, find out if they can assist you with your project and the associated costs.
When searching for the best recording studios in Los Angeles and nearby areas, do research. Ensure that your music becomes a hit in the city of Angels, choose a studio with the best staff, equipment, and knowledge!