Christopher McMasters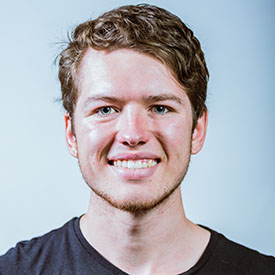 Christopher McMasters
Sound Engineer
Christopher McMasters - Chris was raised in Houston, Texas. He began his musical exploits in 2007 by taking on orchestral percussion. This quickly became a passion for Chris. Fast forward to 2014; with awards from the Texas State UIL Marching, Solo and Ensemble Competitions, he decided to branch out into the world of audio recording. Graduating from the University of Colorado, Denver with a Bachelor's Degree in Recording Arts, Chris has ventured out to Los Angeles to take on the new challenge of working with the amazing artists who share his same passion in music. Looking to take every mix to the next level, Chris's goal is to have his clients leave the studio with their mix jumping out of the speakers so hard that no one can help but dance. With every session, he looks to bring the best out of every client's vocal performance, providing a crisp, clean clarity that cannot be found anywhere else.

Mixing Samples
---
Production Samples
Jupiter Moon Ari Wellz, Chris McMasters, Khalil Jenkinz
---
Reviews
lyricalcane
21 January, 2021

Do you take time out to Thank the people who help you along the way!! I wanted to take the moment to thank my engineer Chris McMasters for everything. He is behind my sound and he does an amazing job!! If you ever need a great engineer hit him up!!
Brian J.
I'd like to thank Mix Recording Studio for an amazing service because finding a good recording studio could be a difficult process. There are so many of them in Los Angeles.
The engineer is amazing and he has a great ear for a bunch of different sounds. Studio is clean, looks like brand new.
OMG...the lighting...I love it!
Also prices are good to compare to the other recording studios.
Definitely recommend to record any project here.