Connor Ahlstrom
At ZOOM Recording Studio, we take great pride in our team of highly skilled and experienced sound engineers who play a critical role in making your musical dreams a reality. Our recording studio in Los Angeles is home to several Grammy-nominated sound engineers who are passionate about music and dedicated to providing top-notch recording experiences to music artists.
What Makes Our Sound Engineers Stand Out
Passion for Music: Our engineers possess a genuine passion for music, which drives their dedication and commitment to every project. Their love of music inspires them to go above and beyond to capture the essence of your performance.
Expertise and Training: All our engineers are highly trained professionals with specialized education in music. They have the experience of collectively spending over 500 hours in various studio sessions, gaining valuable experience and honing their skills.
Quality and Monitoring: At our recording studio in Los Angeles, we prioritize delivering top-notch results, and engineers' final projects undergo constant monitoring. It ensures that the recordings and mixes meet the highest standards of music quality.
Client Satisfaction and Collaboration: Our engineers have an excellent track record of receiving positive reviews from their clients, showcasing their exceptional abilities. With their keen attention to detail and openness to collaboration, they work seamlessly with music artists, turning musical visions into reality.
When you work with the top recording studio in Los Angeles, you gain access to a team of sound engineers who genuinely care about your music and are committed to assisting you in realizing your artistic vision. Our dedicated engineers bring out the best in your talent, whether you're a seasoned professional or a newcomer to the music scene.
At Zoom Recording Studio, you can benefit from the expertise and professionalism of our sound engineers. We're here to help you realize your musical dreams, one outstanding recording at a time. Book a session with us today to get started on creating music that will resonate with audiences all over the world!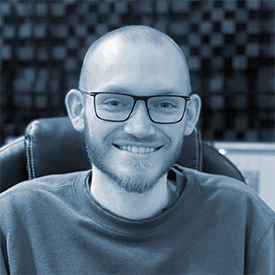 Reboost Engineer
Connor Ahlstrom, a native of the state of Minnesota, first began producing, mixing, and mastering music for fun with his high school friends in 2015. What started as a fun thing to do with friends developed into a serious hobby and a source of joy.
This joy and passion for producing, mixing, and mastering music eventually turned into more than a hobby for him. This led him to apply to the Berklee College of Music where he graduated in 2020 with an impressive dual degree in Music Production & Engineering and Electronic Production & Design.
After graduating, Conner Ahlstrom moved to Los Angeles, California, where he has spent his time since paving his own path and making a name for himself as an engineer, where his main goal is to help other artists to create their own unique and signature sound and to do his best to help others reach their full potential.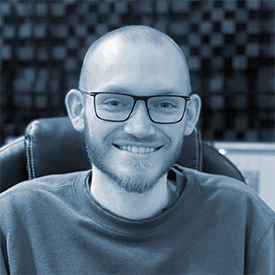 Connor is awesome! His plan is simple and finished project amazing! Skilled beyond belief. Thank you Connor and Thank You To Zoom Studios...